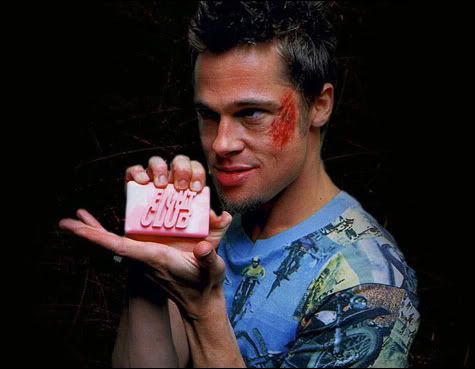 Chuck Grassley
now wants to work together
on health care reform. This coming after a few weeks of trashing everything in health care reform. I second Steve's reaction: "You've got to be kidding me."
My operative theory at this point is no longer that the senator suffers from mental illness, but rather that Grassley is undergoing the Jack/Tyler Durden condition of having multiple consciousnesses operate at different times, as seen in
Fight Club
. Sometimes, he's like Ed Norton, nice and conciliatory. And other times, he's like Brad Pitt, brutal and acerbic. You never know what you're going to get with old Chuck, but I think at this point Democrats should probably just not bother with the unpredictability.